LIVE ONLINE EXPERIENCES
Sensual Embodied Dance is about cultivating an intimate relationship with your body and the aliveness that is continually flowing through it.
Using embodied dance and movement practices that are designed specifically to unwind tension patterns in the body, generate flow, and awaken pleasure, this methodology invites women to experience a profound connection to themselves and their body.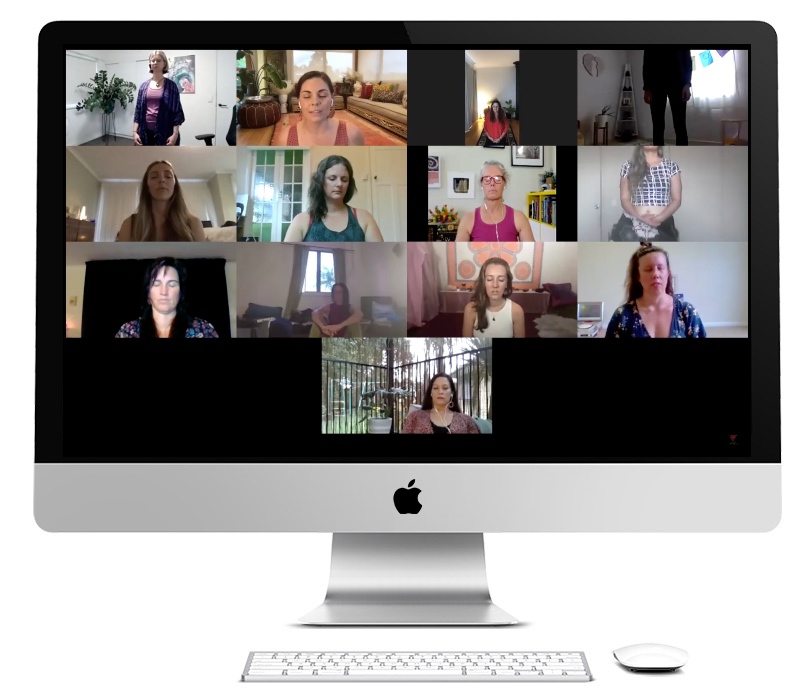 SUNDAY 18TH JUNE 2023
9:30am-12:30pm AEST | Brisbane
7:30am-10:30am AWST | Perth
(Sat) 7:30pm-10:30pm EDT | New York *
(Sat) 4:30pm-7:30pm PDT | Vancouver *
12:30am-3:30am BST | London
NEXT DATE TBC
4-7pm AEST | Brisbane
2-5pm AWST | Perth
10am-1pm GST | Dubai
8-11am CEST | Berlin
7-10am BST | London

WHAT'S IN A FULL METHODOLOGY SESSION:
1 - FLUID WARM UP to calm the mind and become attentive to your body's sensations and present moment experience.
2 - Guided DEVOTIONAL EROTIC DANCE sequences to open your body to new ways of moving, unwind tension patterns or numbness, and sensitise to pleasure moving through you.
3 - An EMOTIONAL EMBODIMENT exploration to enhance your capacity to be with a wide range of possible feelings and expressions.
4 - RELATIONAL PRACTICE to experience embodying fundamental polarities within yourself and to cultivate your ability to switch skilfully between modes of being in relationship with others.
5 - A SPONTANEOUS MOVEMENT set to become available to experiencing a life-affirming, deeply nourishing, meaningful dissolution of self-consciousness, and enter a peak flow state that reveals your inherent interconnection with life.
6 - INTEGRATION PROCESS to become aware of and somatically integrate your peak experiences as something more easily accessible in everyday life.
Frequently Asked Questions
GOT SOME CONCERNS OR A FEW
We're here for you and happy to help, 
please reach out and we'll get back to you asap.
Also, pop your details in here if you'd like to be notified when new class times are released.
Thank you so much for being here, and I can't wait for you to experience this deeply moving practice.
In dance & devotion,